Home
> GSWC 2012
Graduate Student Workshop 2012
The focus of GSWC is to highlight graduate student research, promote the exchange of ideas among students, faculty, researchers, and industry, and familiarize new graduate students with the research conducted within our department and the larger computer science community. Each year, GSWC adopts a theme which invites discussion from a panel formed by industry speakers.
Workshop Information
GSWC 2012 will be held Friday October 5th, 2012 in the Corwin Pavillion. Corwin Pavillion is located to the side of UCSB's University Center (UCEN). It can be found in the center of this campus map with the entrance on the eastern side of the UCEN building. The nearest Parking lot for the event is Parking lot 3 located just to the north-east right of the Corwin Pavillion, but it can fill up quickly so arrive early.
GSWC Awards 2012
Best Paper Award:
Xia Zhou, "Mirror Mirror on the Ceiling: Flexible Wireless Links for Data Centers"
Runner-Up Best Paper Award: Mariya Zheleva, "ImmuNet: Improved Immunization of Children Through Cellular Network Technology"
Best Presentation:
Jeffrey Browne, "Sketch Recognition (Practically) Anywhere with SPARK"
Best Poster: Saiph Savage, "Directed Social Queries"
Runner-Up Best Poster: Alexandros Kapravelos, "Revolver: Detecting Evasion Attacks in Malicious JavaScript Code"
Outstanding Reviewer Awards:
Yanick Fratantonio
Luca Invernizzi
Ana Nika
Veronika Strnadova
Ali Zand
Platinum Supporters
A special Thanks to all of our supporters for helping ensure that our 7th annual grad student workshop is possible.
Silver Supporters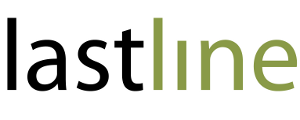 Bronze Supporters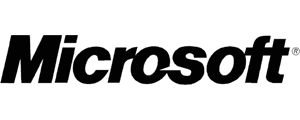 Workshop Schedule
Download the proceedings: gswc2012proceedings.pdf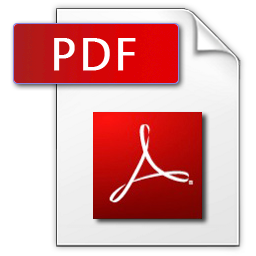 08:00-08:15
Breakfast
08:15-08:30
Opening Remarks
First Session - Security - led by Adam Doupé
08:30-08:48
Jarhead
Johannes Schlumberger
08:48-09:06
Message In A Bottle: Sailing Past Censorship
Luca Invernizzi
09:06-09:24
Shellzer: A Tool for the Dynamic Analysis of Malicious Shellcode
Yanick Fratantonio
09:30-10:15
Industry Panel - moderated by Mariya Zheleva

Luca Bertelli - Tech Lead - Google Shopping
Kevin Haas - Engineering Lead - Bing Social
Chad Sweet - R&D - Qualcomm

Second Session - Vision - led by Steffen Gauglitz
10:20-10:38
User-Perspective Augmented Reality Magic Lens
Domagoj Baričević
10:38-10:56
Sketch Recognition (Practically) Anywhere with SPARK
Jeffrey Browne
10:56-11:14
Catch Me If You Can: Pursuit and Capture in Polygonal Environments with Obstacles
Kyle Klein
Third Session - Social and Quantum - led by Nazli Dereli
11:20-11:38
Hidden Subgroup Problem for Semi-direct Product Groups
Siladitya Dey
11:38-11:56
A Distance Based Algebra for Boolean Expression Queries over Large Networks
Arijit Khan
11:56-12:14
Identifying User Groups and Topic Evolution in Web Discussions
Theodore Georgiou
12:15-01:15
Lunch and Poster Session
Fourth Section - Wireless - led by Lara Deek
01:15-01:33
Delay Tolerant Disaster Communication Using the One Laptop Per Child XO
Daniel Iland
01:33-01:51
Mirror Mirror on the Ceiling: Flexible Wireless Links for Data Centers
Xia Zhou
01:51-02:09
ImmuNet: Improved Immunization of Children Through Cellular Network Technology
Mariya Zheleva
Keynote
02:15-03:00
The Adaptation of Technology to Social Media
This talk will first show the impact of social media on user behavior by looking at recent industry and social media trends. Next, there will be demonstrations of how software features have evolved to take advantage of these trends.
Gus Class
Developer Relations
Google+
03:00-03:10
Closing Remarks followed by walk to Goleta Beach
External Participants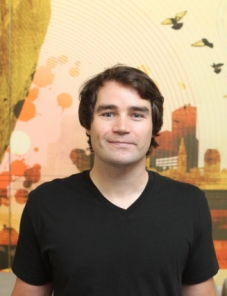 Gus Class
Keynote
Gus is a developer advocate for the Google+ platform. Before joining Google, he worked on Microsoft Windows, Zune, Xbox, and developed anti-spam and web-based email software. You can find out more about him on Google+ at
http://gusclass.com/+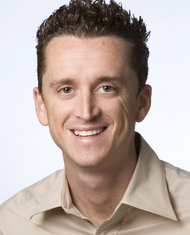 Luca Bertelli
Industry Panelist
Luca received the D.Ing. degree (summa cum laude) in electronic engineering from the University of Modena, Italy, in 2003, and the M.S. and Ph.D. degrees in electrical and computer engineering from the University of California, Santa Barbara, in 2005 and 2009, respectively. During the summer of 2008, he was an intern at Google Research, working on salient object detection. After graduating he joined Mayachitra and later moved to Like.com, always working on computer vision related problems. He is now at Google where he is a tech lead within Google Shopping, working on making your online shopping experience as amazing as possible

Kevin Haas
Industry Panelist
Kevin Haas earned dual Bachelors degrees in Computer Science and Mathematics from UC Santa Barabara, and a MS from Stanford University, where he studied databases and operating systems. Since graduating, he's held a variety of software development and management positions at IBM, Yahoo, and Microsoft. Currently, he leads Bing Social's engineering team, and responsible for the integration of data from Facebook, Twitter, and other social networks; and dabbles with unstructured text analysis and large-scale entity graphs on the side.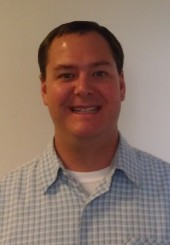 Chad Sweet
Industry Panelist
Chad Sweet has been with Qualcomm for more than 14 years and is currently leading a project to apply biologically inspired neural networks to robotics applications in Corporate R&D. He has a BS in Computer Engineering from Vanderbilt University, and has a number of patents granted or pending in the area of wireless technology.
Program Committee
---