Graduate Student Workshop on Computing 2007
Friday, September 28th, 2007, Engineering Science Building (ESB), Room 1001
The Department of Computer Science at the University of California at Santa Barbara is sponsoring the Second Annual Computer Science Graduate Student Workshop on Computing. The focus of this workshop is to highlight top graduate student research within the department, promote the exchange of ideas among students, faculty, and industry, and familiarize new graduate students with the research conducted within our department and larger computer science community.
Top research papers from graduate students will be presented as fifteen minute talks. The workshop will also include a larger poster session open to all students within the department. For further details, see the workshop schedule.
We look forward to a high turn out from computer science students and faculty. To reserve your seat at the 2007 Graduate Student Workshop on Computing, please RSVP to Kelly Brett (srsvp@ia.ucsb.edu, 805-893-3172) by September 21st.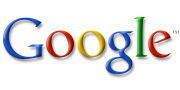 Generous support provided by Google
Program Committee
| | | |
| --- | --- | --- |
| Susmit Biswas (Co-Chair) | | Architecture |
| Bob Gilbert (Co-Chair) | | Network Security |
| Matthew Allen | | P2P, Distributed Systems |
| Sorabh Gandhi | | Sensor Networks, Theory |
| Imran Patel | | High Performance Computing |
| Stacy Patterson | | Distributed Systems |
| Krishna Puttaswamy | | P2P Networks |
| Irfan Sheriff | | Wireless Networks |
| Vishwakarma Singh | | Bioinformatics, Data Mining |
| Sunil Soman | | Dynamic Memory Management, Compilers |
| Mohit Tiwari | | Architecture, Mobile Networks |
| Jason Wither | | Augmented Reality |
| Lamia Youseff | | Operating Systems, Virtualization |
Advisor
Administrative Support
Greta Halle
Amanda Hoagland
Past Workshops